My Favorite Links

My Favorite Links:

Welcome to my links page. I have categorized my link sections to help you find what you are looking for more easily. If you have information that you think I should have then contact me by e-mail at my address below.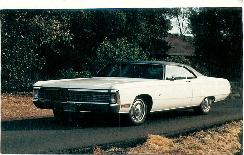 This was my dads 70 Imperial La Baron by Chrysler which he sold this last year.
Search Engines:

---

Dawns Camaro If you like Camaro's come check out this site.